More success with localised website translation
Websites that are translated in a targeted manner open up access to international markets. It is essential that the messages are concise, perfect in terms of style and appealing so that they are read with pleasure by the target audience.
Our experienced language professionals know their way around web texts and always strike the right note. As they translate exclusively into their native language, we guarantee you a linguistically polished web presence from the home page and product descriptions to the formulation of your company philosophy.
Intelligent interfaces save time
Our language technology experts are always at the cutting edge of technology and are constantly expanding our system so that we can meet all our customers' needs. For example, we have many interfaces that we can connect directly to your CMS. After that, all it takes is a few clicks and your order lands with us at Apostroph.
Tedious tasks such as copying and pasting text or exporting and importing files are no longer necessary. Your orders are processed quickly and easily, and you can turn to more important things with peace of mind.
Find out more about interfaces

We know how to feed search engines properly
On request, we optimise your web texts for the relevant search engines. Together with you, our trained SEO team defines the central keywords. We use state-of-the-art software to determine the best hits in the individual target languages. In addition, we check the readability as well as the sentence and text length.
With a proper website localisation, you will leave an impression on your readers and, with the right keywords, also on the search engine.
About SEO translations
Do you have questions or are interested in collaborating with us?
I would be happy to answer your queries and introduce you to Apostroph Group and its services in person.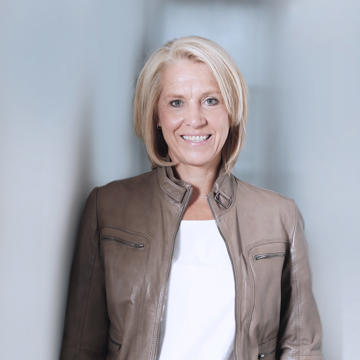 Effective localisation for strong acceptance in the target market
The basis for successful multilingual communication is localisation. On the one hand, this requires that the translation is geared to the culture of the region. On the other hand, highly developed localisation tools are needed to adapt the multilingual website, products and software to the target market.
With an in-depth localisation strategy, your company will communicate authentically in every language and your website content will win over your stakeholders in other countries and regions as well as those in the domestic market.
The advantages of our website translations at a glance:
Advice and processing by specialised language technology experts
Interface connection for simplified translation management
Style-assured language professionals who are familiar with website translations
SEO-compliant translation
Localised translations that adapt to cultural aspects
Consideration of corporate wording
High translation quality thanks to native speakers
Any questions?
Essentially, we accept all formats. Files that cannot be edited – including PDFs, for example – are converted. If you are unsure whether we can process your format, just ask us.
You are welcome to request a free test translation or a style sample from us.
Yes, that's possible, but an export from your system to ours would be better. That's the only way we can take technological savings into account and ensure consistency in company terminology.
We would be happy to advise you on interfaces in person.
We have a wide range of solutions for system connections. We establish a secure connection to all relevant CMS, editing systems, PIM, sourcing platforms and company-specific systems via apoCONNECTORS, API connections or hot folders. We also support other market-relevant tools. If you would like to find out more, please contact us.
Find out more about interfaces
Because innovation plays a crucial role in our company, we are constantly developing new solutions to further optimise translation processes. This includes state-of-the-art translation management systems and interfaces to CMS, PIM, editorial or company-specific systems. On request – and where appropriate – we can also implement machine translation. With our apoAI, we offer outstanding translation quality, which enables lean or even fully automatic processes, thus making handling more efficient and cost-effective.
Find out more about optimising translation processes
Technology savings can be achieved by using repetitions within a text from previous translations. This is made possible by translation memory technology, which memorises passages and terms and suggests them when appropriate. This reduces the translators' time and effort without compromising on quality. We pass on the resulting savings to you in the form of a discount.
We are one of the leading suppliers in this field. With our proprietary company solution apoAI, we have a neural machine translation system which is capable of learning and which backs up all data in Switzerland in accordance with ISO 27001. Machine translations can be purchased in combination with post-editing services, as raw data or fully automated on a monthly subscription basis.