Two versions for needs-based post-editing
Whether you have a text machine-translated yourself or order it from us, post-editing will help you optimise the result in an ideal way. Post-editing in line with Apostroph's high quality standards ensures added linguistic finesse and adherence to corporate terminology.
With this package, you benefit from the efficiency of the machine and the linguistic excellence of our linguists. Depending on how you want to use the text, you can choose between light or full post-editing. In both cases, we only use native-speaker translators who will give your text the polish that suits your needs by applying professional post-editing.
Full post-editing in accordance with ISO 18587:
Complete post-editing of the text
Checking the congruence of content and comprehensibility
Checking of corporate and technical terminology
Stylistic adaptation tailored to the customer's needs
For long-term use of a translation
Do you have questions or are interested in collaborating with us?
I would be happy to answer your queries and introduce you to Apostroph Group and its services in person.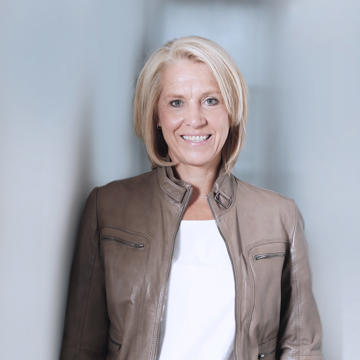 The advantages of our post-editing services at a glance:
Linguists specialised in post-editing neural machine translations
Choice between different post-editing levels depending on the purpose of the text
Short turnaround times and fast delivery
Personal advice on all aspects of neural machine translation
Can be combined with with Apostroph's individual corporate solutions
Any questions?
These providers offer little, if any, data security. In addition, public tools learn with all texts available, and of varied quality, which is why their output is also based on obviously incorrect translations. Generally speaking, terminology cannot be taken into account (and if it is, then only with a great deal of effort), and Google, DeepL & Co. are also unable to implement style specifications.
We support our corporate clients in the creation and maintenance of terminology databases and translation memories and support them in all aspects of their IT infrastructure. If you would like to know more, we would be happy to give you detailed advice on how to optimise and expand your in-house language processes.
Find out more about language management consulting