Linguistic precision and comprehensive knowledge of legal norms
At Apostroph, our legal translators are proficient in specialist terminology, are familiar with national and international legal standards but also know how a legal text must read in terms of style. They translate without exception into their mother tongue and are very meticulous about the details. As the leading language service provider in Germany, Switzerland and Austria, we can assure you of the highest translation quality, particularly in the following areas of law:
Contract law
Administrative law
Litigation law
Corporate law
Commercial law
Arbitration and arbitration procedure law
Labour law
Data protection law (incl. GDPR)
International private and contract law
A translation agency for all your needs and requirements
We regularly translate for law firms, companies and authorities that operate across language borders. Translations into French, Italian and English still account for the majority of orders. But other languages such as Arabic, Portuguese or Chinese are also catching up strongly. Whatever language you need for your legal translation, we have the right translators.
Examples of the areas, statutes and articles of association that we have translated:
Intellectual property documents (IP translations)
Copyright and licences
Court decisions
Patents
Data protection regulations
General terms and conditions, general conditions of insurance
Orders
Extracts from criminal records
Documents
Statements of claim
Depositions
Trusts and wills
Witness statements
Litigation
Contracts
Resolutions, agreements
Extracts from commercial and debt collection registers
Declarations of completeness, letters of opposition
Duplicates, replicas, requests for arbitration
Court decisions

From A for apostille to Z for zipper clause: certified translations
Since the demand for certified translations is constantly increasing, Apostroph has greatly expanded this service. Our certified and sworn translators make all business and private documents fit for international use, whether you are opening a branch abroad or transferring employees to a foreign-language business location. And if you need an apostille, we will also take care of going to the authorities.
Express translations in Apostroph quality
We accept orders around the clock and we also provide express translations in the same high quality that we are known for. You can place your order with just a few clicks in our customer portal. The rest is taken care of by our experienced project management staff and our flexible legal translators.
Do you have any questions? Would you like to work with us?
I would be delighted to introduce you to Apostroph Germany and its services in person.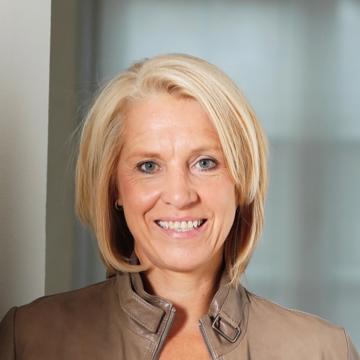 The advantages of our legal translations at a glance:
Both certified legal experts and linguists experienced in legal translations
Guaranteed native speakers
Experience in all areas of law
Precise and terminologically correct
Certified translations and apostilles by sworn and certified specialist translators
120 expert in-house employees with industry know-how
Any questions?
It is best to clarify with the authorities of your destination country what type of certification you need for your documents. As a rule, official documents require notarisation. For countries that are part of the Hague Agreement, an apostille is also required; for countries that are not part of the Hague Agreement, you also need legalisation.
Yes, we rely exclusively on native-speaking professionals for all our services, whether for translation, copywriting or interpreting.