The perfect match: translation management systems and CAT tools
Computer-aided translation, the so-called CAT tools, has become an integral part of our translators' everyday work. Connecting these tools to your translation memory and termbase ensures the consistent translation of terms, titles and recurring sentence segments such as slogans and the like.
By connecting to our systems, you can automate many processes.
We use a range of different translation management systems, all depending on the project and requirements.
Tailor-made language management available on request
Perhaps you know what your translation management system needs to do, but you don't know how to implement it. Or you want to make your existing system more efficient, but don't know how. Then book a consultation with our experts. They will explain in detail how we set up and maintain a termbase and a translation memory, what you can expect from our technological development department and where we host your data. And of course you will also learn a lot about Apostroph Germany's quality management.
Find out more about language management.
Do you have any questions? Would you like to work with us?
I would be delighted to introduce you to Apostroph Germany and its services in person.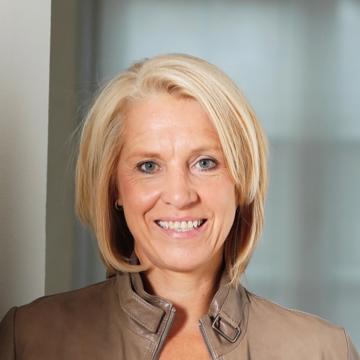 Translation memories – archive and research source in one
A translation memory is remarkably talented. It carefully stores each source language segment and its translation, assigning it certain attributes such as subject area, industry or corporate customer. In subsequent translations, the system automatically suggests these segments if the algorithms deem them relevant. The language expert then decides whether the suggestion is an appropriate translation or not. But the database also has another advantage for our professional translators: they can search the entire database for the correct terminology in context. As a result, the translation memory reduces the work needed to complete the translation, which ultimately reduces your costs.
Order from the (potential) chaos
CAT tools are not only linked to translation memories, but also to a termbase (or terminology database), which is established and expanded upon in close cooperation with you. During the translation process, researched terms are stored in this 'data brain' and serve as a template for the translation teams in the future. Both your internal staff and our language experts have online access to the glossary via a link. This ensures that everyone uses the same terminology and that your copy is always formulated consistently.
Any questions?
A CAT tool is a computer-aided translation tool that allows file-independent editing of the text in an editor. The advantage is that sentences and passages stored in the translation memory (TM) from previous translations are automatically retrieved and can flow into the translation. A digital glossary from Apostroph is also available. CAT tools enable translators to work faster and more efficiently, and ensure that the company's terminology is consistently adhered to.
Find out more about translation technology
A terminology database (also known as a termbase) is a collection of technical terms from a company or industry in two or more languages. Apostroph makes this available to the translator on a server via a CAT tool.
Find out more about translation technology
Yes. Our translation technology specialists would be happy to advise you on the wide range of possible applications and explain the systems within translation technology.
Find out more about translation technology
Yes. Our team of specialists, consisting of solution architects and translation engineers, would be happy to provide you with comprehensive advice.
Find out more about process automation
We support our corporate clients in the creation and maintenance of terminology databases and translation memories and support them in all aspects of their IT infrastructure. If you would like to know more, we would be happy to give you detailed advice on how to optimise and expand your in-house language processes.
Find out more about language management consulting
We have a wide range of solutions for system connections. We establish a secure connection to all relevant CMS, editing systems, PIM, sourcing platforms and company-specific systems via apoCONNECTORS, API connections or hot folders. We also support other market-relevant tools. If you would like to find out more, please contact us.
Find out more about interfaces
Apostroph's in-house IT department comprises software and translation engineers, solution architects, IT support and a Head of Translation Technology.