Specialist translations: from investor information to insurance prospectuses
With their in-depth specialist knowledge, our language experts provide convincing professional translations of complex financial and insurance products. They work factually, follow country-specific regulatory requirements, adhere to translation standards and pay attention to formatting. As native speakers with a broad range of expertise, they also know exactly how to address customers, shareholders, internal employees or users of LinkedIn, Xing and Facebook.
The services of our specialist translators include:
Corporate reporting from financial to sustainability reportsReports for investors
Product information sheets for PRIIPs and UCITS
Fund prospectuses and reports
Contracts, market analyses, sales presentations and procedures
Prospectuses for insurance products
Reference documents, annual reports and information sheets
Press releases and press dossiers
Training modules, internal communications, e-learning content, magazines
Content for social media, mobile apps, websites, software
Securities and fund prospectuses
Marketing texts, calls for tenders, presentations
Audit reports, minutes of meetings and results
Ad hoc announcements, internal communications and company newspapers
Do you have any questions? Would you like to work with us?
I would be delighted to introduce you to Apostroph Germany and its services in person.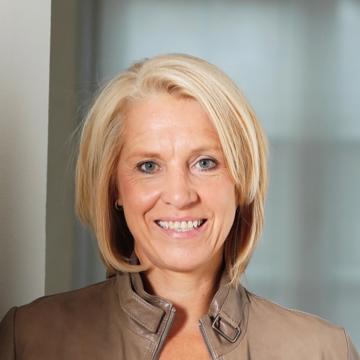 Why financial translations from Apostroph are worth more
With Apostroph, you can count on high-calibre, fixed or set translators who know your company and your requirements. This means that the translations maintain a consistent linguistic style whilst adhering to corporate wording and ensuring that the target group is addressed appropriately. Because our language professionals are also proven finance professionals, they have a command of the specialist vocabulary, skilfully implement your company terminology and are characterised by a high level of meticulousness.
The advantages of our financial translations at a glance:
Financial translators who are familiar with the complex products of banks and insurance companies
Consideration of corporate wording, regulatory requirements and accounting standards (IFRS, US GAAP, IPSAS)
Respect for cultural differences
Precise, style-assured and terminologically correct translations
Consistent texts thanks to use of company-specific translation memory and termbase
Project team with extensive experience in the area of finance
160 expert and experienced in-house employees
Any questions?
Quality assurance at Apostroph is carried out in accordance with the four-eye principle. The final quality check is carried out by our highly trained internal translation teams.
Quality assurance at Apostroph is carried out in accordance with a two-person review process if required. The final quality check is carried out by our team of highly trained in-house language experts.