Introducing the flexible

apo

AI
Our machine translation engine apoAI is a technologically mature proprietary tool. When programming, our language engineers analysed the needs of corporate customers and designed the machine in such a way that its output can be adapted individually.
A few facts that make our apoAI stand out:
Proprietary system based on neural-machine-translation technology
Pre-translation based on existing human translations from translation memories
Customised engine: optimisation of

apo

AI

through the trainability and incorporation of existing translation memories, terminology databases and other multilingual data
Data hosted in Germany
Plain machine translation in all common file formats
Connectivity using machine translation as a service
Many of those in charge of in-house language services strive for an increase in productivity. Thanks to its capabilities, our apoAI reduces costs and supports your in-house language professionals.
The benefits:
Inclusion of company-specific terminology and translation memory
automated processing of translations
Complete integration into the CAT tool or project workflow
Automated project creation and pre-translation through translation memory followed by machine translation by Apostroph
Automated transmission of the completed translation project to the language service within a few minutes for quick internal processing (e.g. post-editing)
Do you have any questions? Would you like to work with us?
I would be delighted to introduce you to Apostroph Germany and its services in person.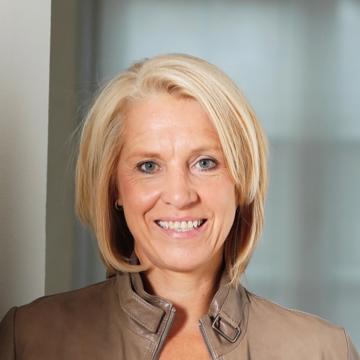 Any questions?
Yes. Our translation technology team would be happy to explain how to integrate machine translation into your language management, the opportunities that machine translation offers and where its limits are.
Find out more about machine translation
Yes. Our translation technology specialists would be happy to advise you on the wide range of possible applications and explain the systems within translation technology.
Find out more about translation technology
These providers offer little, if any, data security. In addition, public tools learn with all texts available, and of varied quality, which is why their output is also based on obviously incorrect translations. Generally speaking, terminology cannot be taken into account (and if it is, then only with a great deal of effort), and Google, DeepL & Co. are also unable to implement style specifications.
The translation memory (TM) stores a collection of translation segments just like in our own memories. With each new translation, sentences and passages are added to this memory. The benefit to you (once we have completed a number of your translations) is consistent terminology, savings on repetitions and faster turnaround times.
Find out more about translation technology
A terminology database (also known as a termbase) is a collection of technical terms from a company or industry in two or more languages. Apostroph makes this available to the translator on a server via a CAT tool.
Find out more about translation technology