The Premier League: editing
The primary concern of both the English and German proofreading departments is to ensure that your text is optimised, because content that is free of errors and sophisticated is particularly well received. This content also shows appreciation for your readers, and your company, your brand and your product are thus perceived in a positive way. Above all, however, a good text reaches its target group.
How does the German proofreading department work?
We examine every letter and every punctuation mark, without losing sight of the text as a whole. In the German proofreading department, your content therefore always starts with a review with regard to spelling, punctuation and grammar on the basis of the current official rules. At the same time, we take your wording – from traditional Word documents to MultiTerm glossaries – into account, as well as industry-specific spellings.
Our proofreading department also ensures that the text reads well and has a logical structure, and makes it consistent throughout. But we also account for the overall context: for example, the verb investieren ('to invest') can be used with the accusative or dative case – and we are here to help you figure out which option is right in which context. We make sure that the style of the text is consistent and suitable and always keep your target group in mind along the way. After all, different aspects are important for an annual report compared to an image brochure for a wellness hotel.
Do you have any questions? Would you like to work with us?
I would be delighted to introduce you to Apostroph Germany and its services in person.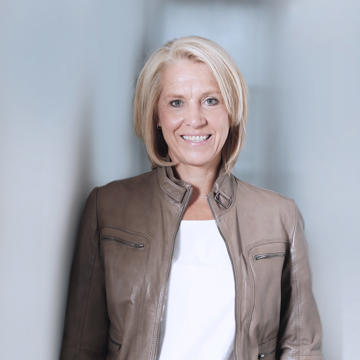 What makes our English proofreading department stand out?
The team in our English proofreading department is made up of language experts from the United Kingdom, United States and Canada who make sure that your text is correct in the respective regional variant: from correcting grammar, spelling and punctuation errors and ensuring consistency to checking the turns of phrase. As native speakers, we know the ins and outs of the respective target market.
We have many years of experience in translating into and proofreading in English, be it a scientific text for specialists or a single-line marketing slogan.

We often encounter content that was not written by native speakers, and this is where our intuition as native speakers comes into play: it is our ambition to maintain the style of the author while also producing an error-free, comprehensible and smooth-flowing text for the readers.
 
Along the way, we primarily factor in nuances that a non-native speaker wouldn't necessarily be familiar with. Your text thus demonstrates its expertise by using 'expertise' rather than 'competence', for instance, as a translation for the German word 'Kompetenz', because the former is often a much better choice for the intended meaning.
Our proofreading departments stay abreast of trends
We enjoy learning the ropes of new subject areas from time to time, and each of us has their own preferences and expert knowledge in certain areas which we of course incorporate into our work and from which you, as the customer, benefit. As part of our weekly meetings, we learn about current topics in the field of language and discuss tricky situations that haven't (yet) been addressed either by the Duden or, depending on the relevant language, by the Oxford English or Merriam-Webster dictionaries. Language is constantly evolving, after all.
Comparative translation check
In addition to checking grammar, style and spelling, the translation is compared to the source text as part of a comparative translation check. Sentence by sentence, our native-speaker experts check whether the content is both correct and complete, whether the linguistic style corresponds to the target group and whether cultural differences have also been taken into account.
Loyalty pays off – and sounds good, too
Long-standing relationships with customers have a positive impact on texts. We know, for instance, that customer X really appreciates our formal corrections, but they don't necessarily want stylistic changes. Customer Y, by contrast, is grateful when we make stylistic suggestions here and there. Additionally, we take your reference material into account and compare our corrections with similar previous texts. 
What is the difference between proofreading and editing?
Even a text that has been proofread can still contain errors, for instance skewed imagery or missing content. The level of work put into a document can be adjusted depending on the requirements of a given text.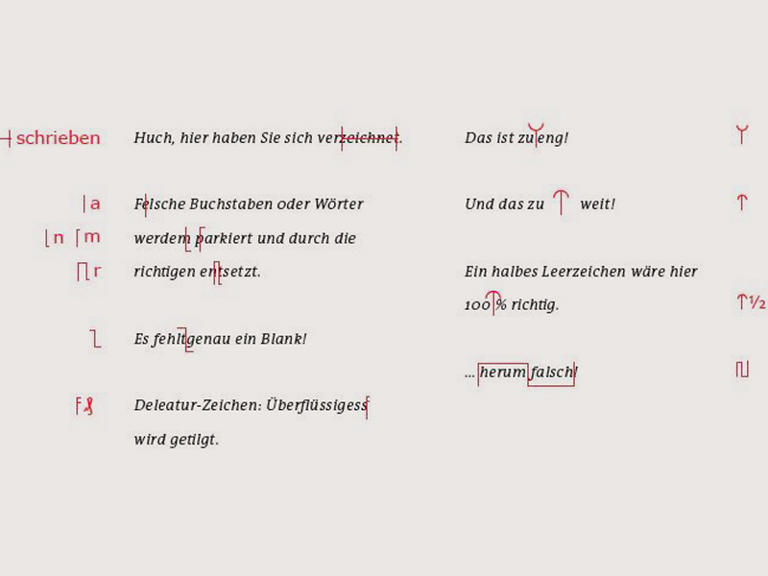 Pure formality: we correct in text files, PDFs or a CMS
You decide how your text makes its way to us: our proofreaders are always happy to work with the track changes function in Microsoft Word, for example. Or we can insert notes into PDF documents and work with the typical correction tools. Additionally, we can make corrections in InDesign or directly in the customer's own system. Of course we deliver on time and can also make room to squeeze in small urgent jobs – and if you're really in a pinch in terms of time, we can provide you with support over the phone.
We wrap up quite nicely everything to do with language
Entrust us with other language-related services. Here is a selection:
Production of target-group-specific and appealing text content – to win the hearts and minds of the visitors to your website as well as Google and the like.
Optimisation of existing content – so your texts are even more effective.
Transcription – that is, turning audio files into text – to put your valuable information in black and white.
Set-up or fine-tuning of your termbase – to make sure your terminology is used consistently and correctly.
Individual training on topics such as gender-equitable language or the development of corporate wording – so that your company always communicates the way it intends.
Lectures on linguistic topics of your choosing – to keep you up to date.

In summary,...
...our German and English proofreading departments support you in all linguistic matters and ensure that your content is in tip-top form. All you have to do now is to send us your texts or whatever it may be that you need help with.